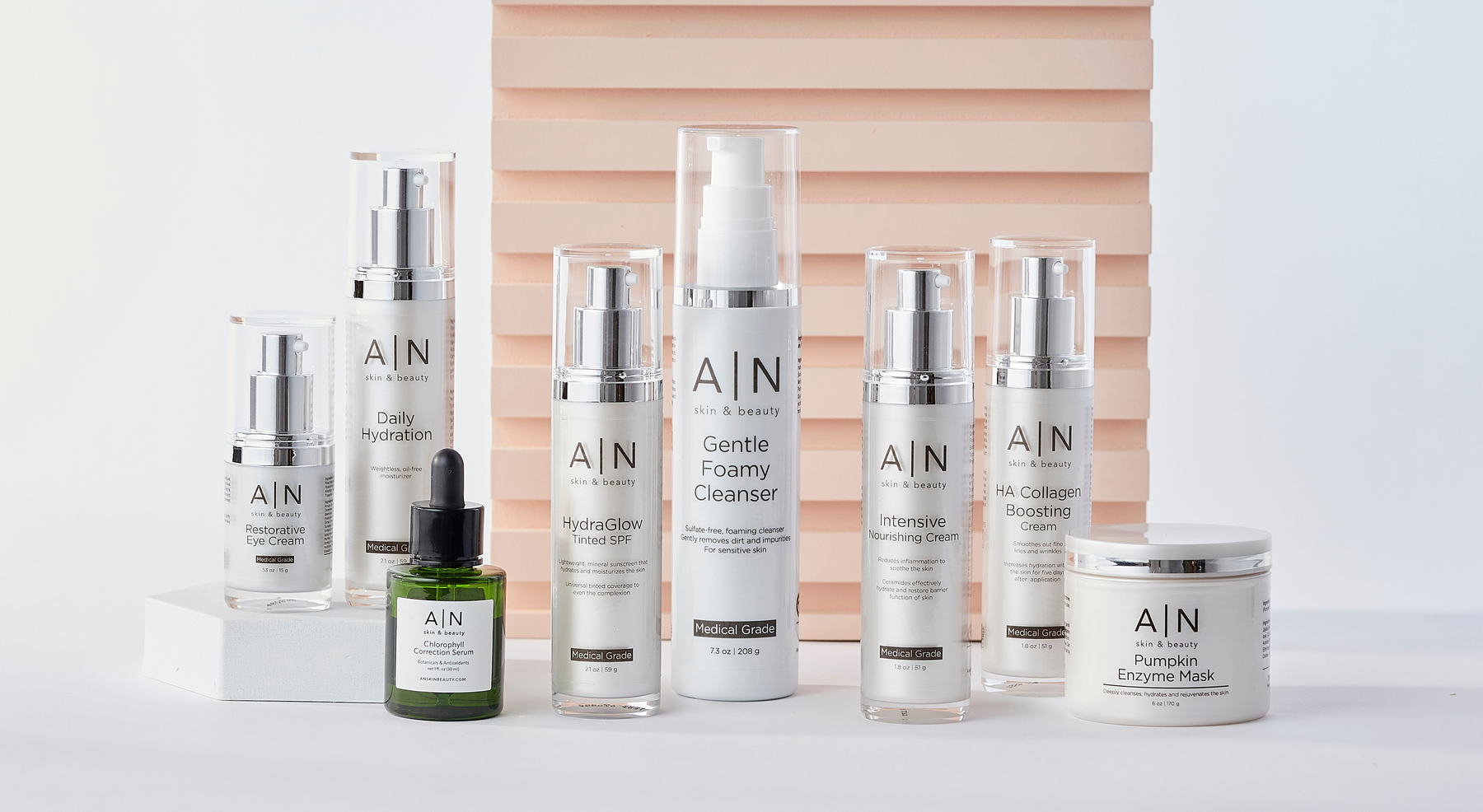 Sensitive Skin + Acne Focus
Explore your skincare regimen below
You Have Sensitive Skin
While sensitive skin is actually not a skin type, it is a very frustrating and tricky skin condition. Having sensitive skin means that your skin barrier is compromised, causing your skin to develop irritation, redness, burning, bumps or itching from any strong or active product that you may introduce to your skin.
You may also find that your skin gets very tight and dry, which is not only uncomfortable, but also discouraging when you feel like your skin is not cooperating. I'm sure you approach skincare and treatments with hesitancy as well, as it can take some time for the skin barrier to recover after having a flare up. Sometimes, you'll notice that you are more reactive than at other times, and this is often due to temperature changes such as heat or cold, or from changes in lifestyle, water intake, or medication.
For people with normal skin that is sensitive, we recommend starting with the sensitive bundle. It's important to first address your skin's sensitivity with this regimen which is designed to improve skin barrier function and properly heal the skin. This bundle is perfect for skin that may be sensitized, red and irritated, or reactive to active products. The main focus of this bundle is to calm and soothe the skin, provide nourishment for the skin barrier, reduce redness, and promote healthy skin. While "sensitive" is not necessarily a skin type, it is important that we address your skin sensitivity before we transition to any products designed for your specific skin concerns. Once your skin barrier is restored, you may begin introducing other targeted products into your routine.
Your Starter Trio
Your Full Regimen
Your Daily Routine
MORNING
1. Gentle Foamy Cleanser
2. Chlorophyll Correction Serum
3. HA Collagen Boosting Cream
4. Daily Hydration Moisturizer
5. HydraGlow Tinted SPF
NIGHT
1. Gentle Foamy Cleanser
2. Chlorophyll Correction Serum
3. Intensive Nourishing Cream
4. Restorative Eye Cream
WEEKLY
Use the Pumpkin Enzyme Mask 1-2 times per week
FAQ's
Still not sure about your new skincare regimen?
Let us help you! Email us at help@anskinbeauty.com and we will help you find a skincare regimen you feel confident with!