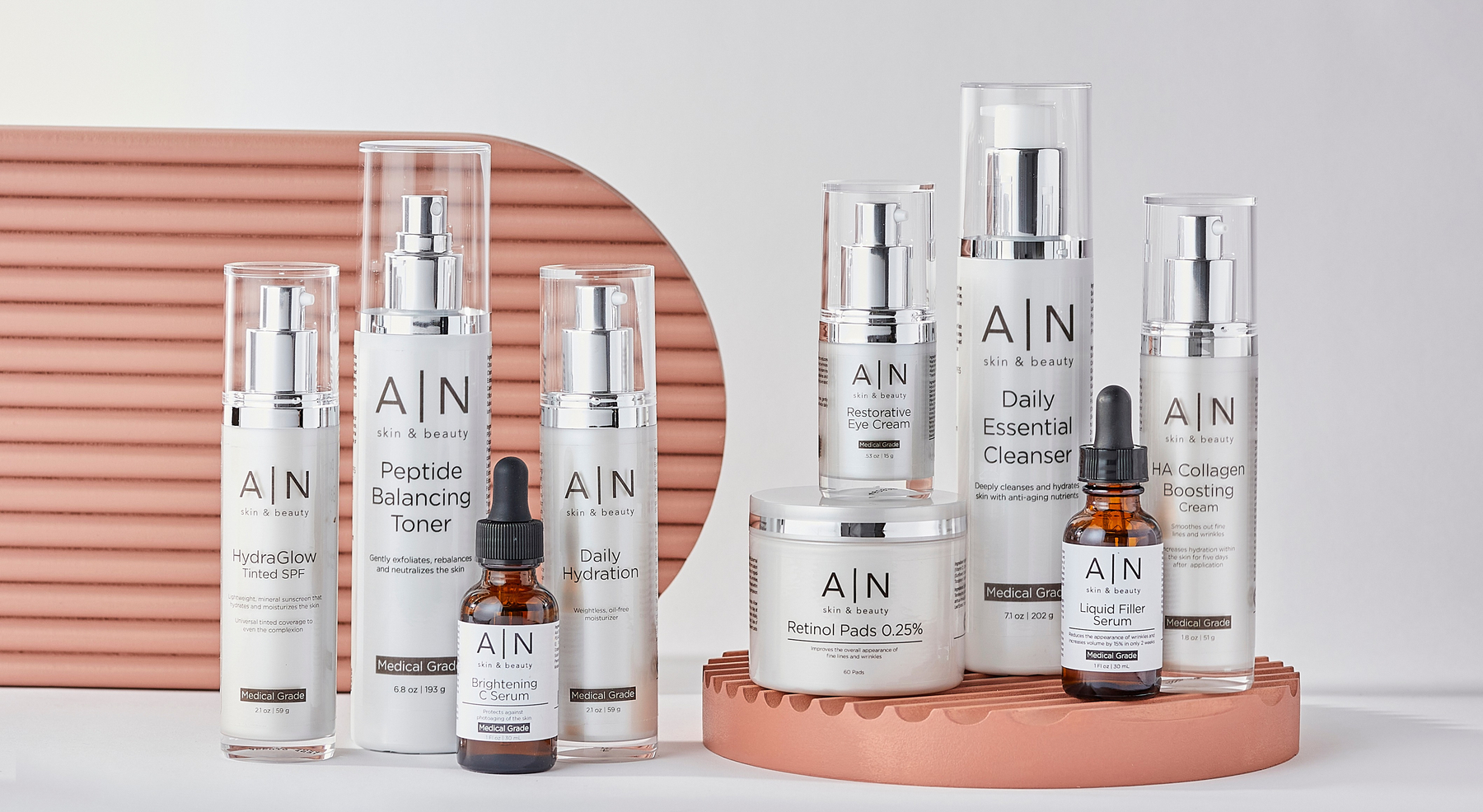 Oily Skin + Anti Aging Focus + Pregnant
Explore your skincare regimen below
You Have Oily Skin
While having oily skin might not sound all that great, there are actually some perks to having this skin type! Having skin with a high production of oil, or sebum, is what keeps the skin barrier nourished properly and it just so happens to fight wrinkles as well. So although your skin may be a bit too oily and shiny at times, you'll be thankful down the road when your complexion has very few fine lines!
When you look at your skin, you'll notice that your pores are visible all over your face. On your nose, forehead, and cheeks, your pores are easy to see. This is because of your skin type. Larger pores produce more oil, so you will forever have larger pores as pore size cannot be changed. However, don't fret too much. Using the right products and keeping those pores squeaky clean can help them appear less noticeable!
You may find that your face tends to get blackheads easier and that you may even be acne-prone. It comes with the territory of having oily skin. But again, oily skin is not always a bad thing, and managing oil by using exfoliants to keep the skin happy can be life-changing! Because oily skin is a blessing when it comes to things like anti-aging, we'd argue that an oily skin type is one of the healthiest-looking skin types when properly taken care of!
For people with oily skin who want to focus on anti aging, we recommend our top-selling anti aging bundle. These products are designed to target fine lines & wrinkles, for an overall youthful glow while managing oil production. The focus of this bundle is balancing the skin, boosting collagen and elastin, and improving the appearance of the skin's texture. Because retinol pads are not recommended for people who are pregnant or breastfeeding, we have removed them from this bundle. When you are no longer pregnant or breastfeeding, you can incorporate them into your routine!
Your Starter Trio
Your Full Regimen
Your Daily Routine
MORNING
1. Daily Essential Cleanser
2. Peptide Balancing Toner
3. HA Collagen Boosting Cream
4. Daily Hydration Moisturizer
5. Restorative Eye Cream
6. HydraGlow Tinted SPF
NIGHT
1. Daily Essential Cleanser
2. Peptide Balancing Toner
3. Liquid Filler Serum
4. HA Collagen Boosting Cream
5. Daily Hydration Moisturizer
6. Restorative Eye Cream
FAQ's
Still not sure about your new skincare regimen?
Let us help you! Email us at help@anskinbeauty.com and we will help you find a skincare regimen you feel confident with!