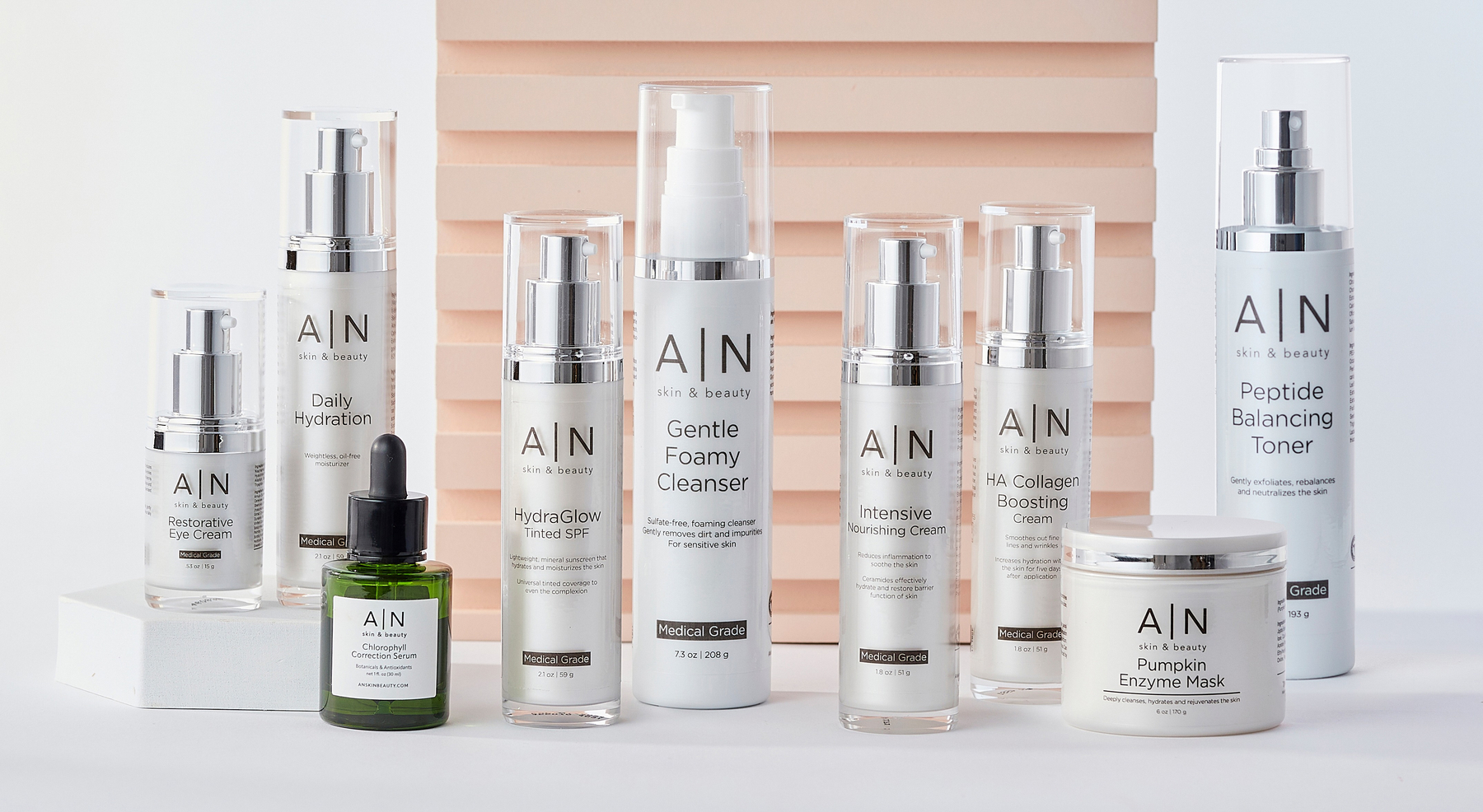 Dry Skin
Explore your skincare regimen below
You Have Dry Skin
Characteristics of dry skin include tight and brittle feeling skin, rough texture, having a dull appearance, and sometimes showing flakiness and redness. Fun, right! So why do we get dry skin? First of all, dry skin is a skin type, which means you're born with it. Dry skin can be seen visibly by assessing pore size. All people with dry skin have very small, almost invisible pores. This is because smaller pores equal less oil production!
Now, less oil production is great when it comes to fighting acne. It means that your skin probably doesn't break out much. However, having less oil (or lipids) can cause issues for the skin barrier if the skin can't retain moisture properly.
You might also feel like your skin is a bit sensitive or cannot tolerate active ingredients as well as other people. Dry skin does tend to be more sensitive due to the fact that the skin barrier is often compromised from having less moisture and protection. The good news is that dry skin can often look healthy and feel much softer just by simply making some lifestyle and skincare adjustments!
For people with dry skin who are looking to upgrade their skincare routine, we recommend the dry bundle. This regimen improves the skin barrier function by cleaning the skin and boosting overall hydration. The main focus of the dry bundle is to hydrate, smooth, and soften the texture of the skin while improving dryness.
Your Starter Trio
Your Full Regimen
Your Daily Routine
MORNING
1. Gentle Foamy Cleanser
2. Peptide Balancing Toner
3. Chlorophyll Correction Serum
4. HA Collagen Boosting Cream
5. Daily Hydration Moisturizer
6. HydraGlow Tinted SPF
NIGHT
1. Gentle Foamy Cleanser
2. Peptide Balancing Toner
3. Chlorophyll Correction Serum
4. Intensive Nourishing Cream
5. Restorative Eye Cream
WEEKLY
Use the Pumpkin Enzyme Mask 1-2 times per week
FAQ's
Still not sure about your new skincare regimen?
Let us help you! Email us at help@anskinbeauty.com and we will help you find a skincare regimen you feel confident with!