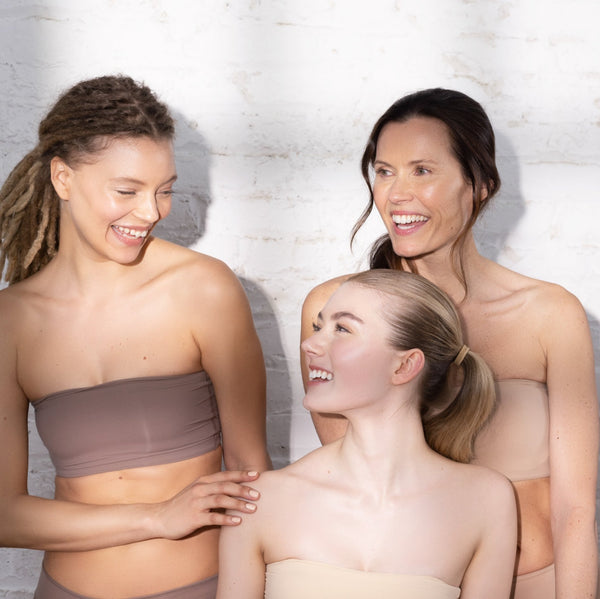 Must-Have Basics
May 27, 2023
We all have that friend with the 10+ step skincare routine that they live by. While we love a well-rounded skin regimen, let's make it simple and start with the basics. Here are our must-have, can't live without it, foundational skin care products that will jumpstart your dream routine. 
Packed with hyaluronic acid and natural essential oils, this powerful daily cleansing gel lathers into an addictingly aromatic foam that will leave your face feeling fresh, clean, AND hydrated without overly tightening, drying, or irritating the skin like other cleansers! 
This toner will leave your complexion soft and smooth, and it even enhances the skin's natural ability to retain moisture. The peptide complex in this formula works to improve the signs of aging formed from repetitive facial expressions, while the botanical oils and extracts in this blend work to hydrate, soothe and provide antioxidant protection.
     3. Daily Hydration Moisturizer 
Our formula is lightweight, oil-free, and can effectively hydrate sensitive, dry, blemish-prone, oily, and combination skin. All of the ingredients in this unique formulation address dehydrated skin without feeling heavy, greasy, or clogging the pores. Our Daily Hydration reveals radiant and healthy-looking skin.
     4. Bundle & Save: Starter Trio
Cut out the middleman and get straight to the point. The 3 products featured in this bundle (listed above) are not only top sellers, but they are the perfect way to get started on a skincare regimen with medical-grade products! 
Want a skincare regimen especially curated for you? Take our Skin Quiz!