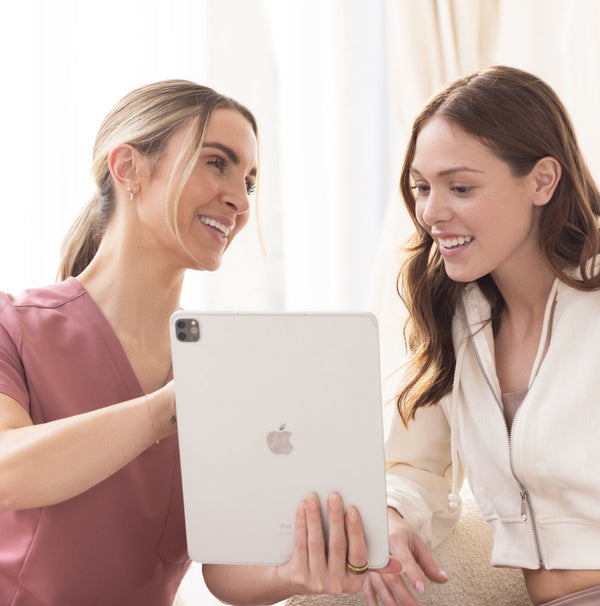 Mastering Acne Management
May 27, 2023
Your skin is beautiful because it is uniquely you! Self-love can be achieved by finding confidence in every aspect of your skin. Simply because there has never been, nor ever will be, someone with traits quite like you! With that being said, we understand the frustration that comes with blemishes or acne that just won't quit. They seem to pop up at the worst times too! Luckily, we have some simple tips and tricks to help you manage acne.
Understand Your Skin Type
To effectively manage acne, it's essential to identify your skin type. Knowing whether you have oily, dry, combination, or sensitive skin will help you choose the right skincare products and treatments.
Not sure what skin type you are? Take our Skin Quiz. 
Need more information? Physicians are a great resource and will help you discover the ins and outs of your unique skin type. 
      2. Be Consistent 
Developing a regular skincare routine is crucial in managing acne. This helps your skin breathe and become acclimated to a reliable regimen, free of any surprise chemicals or irritants. Regularly use a cleanser, toner, exfoliant, and moisturizer for a well-rounded routine that prevents clogged pores and inflammation. 
      3. Diet, Stress, and Healthy Habits
Skincare can do wonders for an acne-prone face. However, skincare is only the tip of the iceberg for many people. Diet, stress, and unhealthy habits like rubbing your face should be monitored to prevent the buildup of oils in your skin that contribute to breakouts. Be intentional to make a few changes in these areas, and you might notice a decrease in acne. At the very least, healthy habits never hurt! 
Products We Recommend to Manage Acne:
Daily Essential Cleanser - Start with the basics; wash your face twice daily to remove oil and grime.
Clarifying Acne Toner - This gentle toner penetrates deep into pores to remove dead skin and oil. 
Exfoliating Pads - This exfoliant is terrific because it is much more gentle than harsh scrubbers that cause further damage to the skin. 
Daily Hydration Moisturizer - Restore hydration and soothe skin.