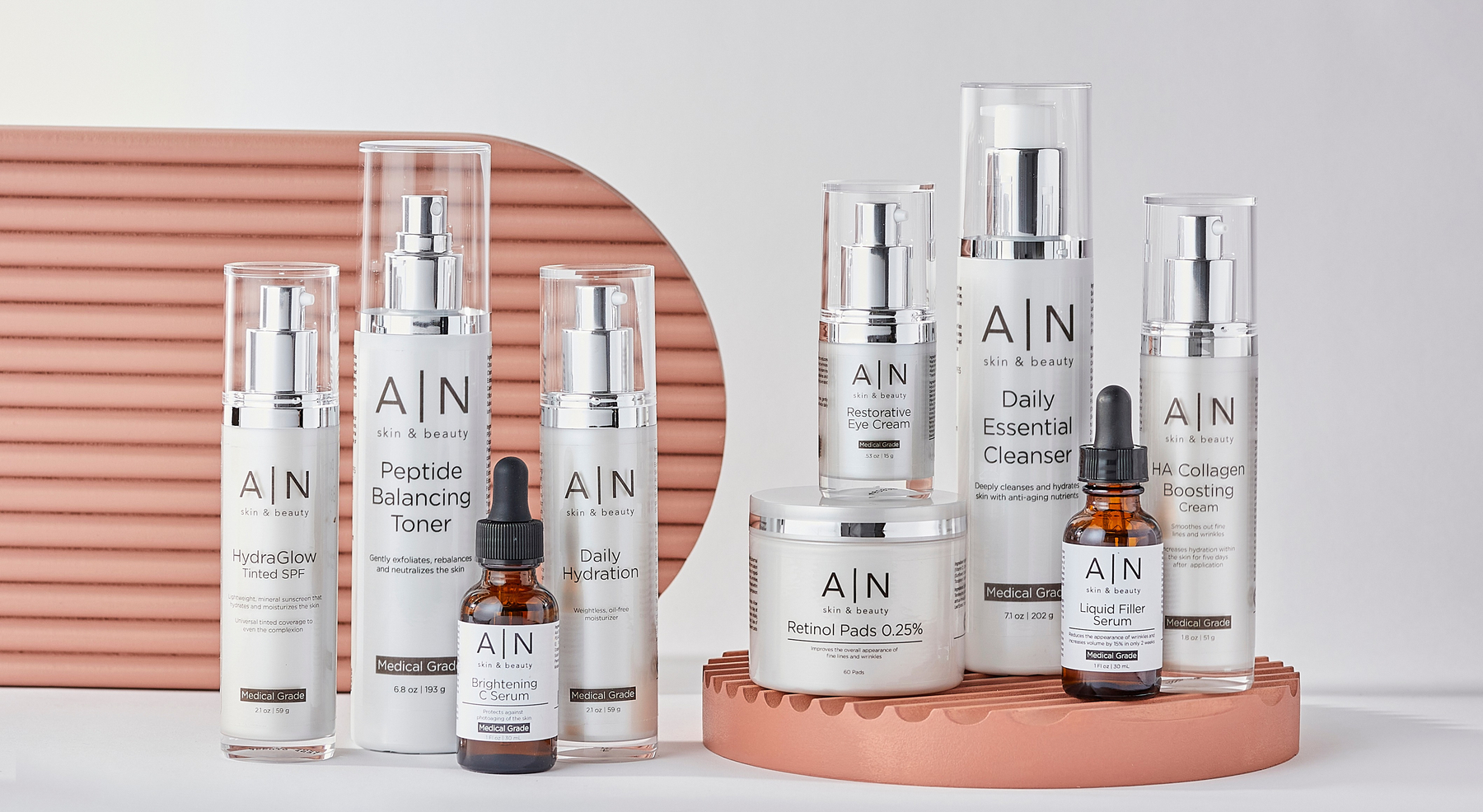 Normal Skin + Anti Aging Focus + Pregnant
Explore your skincare regimen below
You Have Normal Skin
It might sound funny hearing that your skin is "normal," but what this means in the aesthetic world is that your skin is neither oily nor dry. Your skin is right in the middle, where it produces the right amount of oil to protect the skin barrier, but not too much to where it could cause oil concerns. Your moisture levels are also balanced, keeping the skin smooth and soft. People with normal skin typically have smaller pores visually and don't have concerns about dry or oily skin.
Normal skin is the ideal skin type, as you have the perfect balance to make your skin healthy and happy! Normal skin can still have concerns, however. Aging and sun damage are both factors that can still affect your skin, but for the most part, you'll want to consider yourself lucky with having normal skin!
For people with normal skin who want to focus on anti aging, we recommend our top-selling anti aging bundle. These products are designed to target fine lines & wrinkles, for an overall youthful glow. The focus of this bundle is balancing the skin, boosting collagen and elastin, and improving the appearance of the skin's texture. Because retinol pads are not recommended for people who are pregnant or breastfeeding, we have removed them from this bundle. When you are no longer pregnant or breastfeeding, you can incorporate them into your routine!
Your Starter Trio
Your Full Regimen
Your Daily Routine
MORNING
1. Daily Essential Cleanser
2. Peptide Balancing Toner
3. HA Collagen Boosting Cream
4. Daily Hydration Moisturizer
5. Restorative Eye Cream
6. HydraGlow Tinted SPF
NIGHT
1. Daily Essential Cleanser
2. Peptide Balancing Toner
3. Liquid Filler Serum
4. HA Collagen Boosting Cream
5. Daily Hydration Moisturizer
6. Restorative Eye Cream
FAQ's
Still not sure about your new skincare regimen?
Let us help you! Email us at help@anskinbeauty.com and we will help you find a skincare regimen you feel confident with!