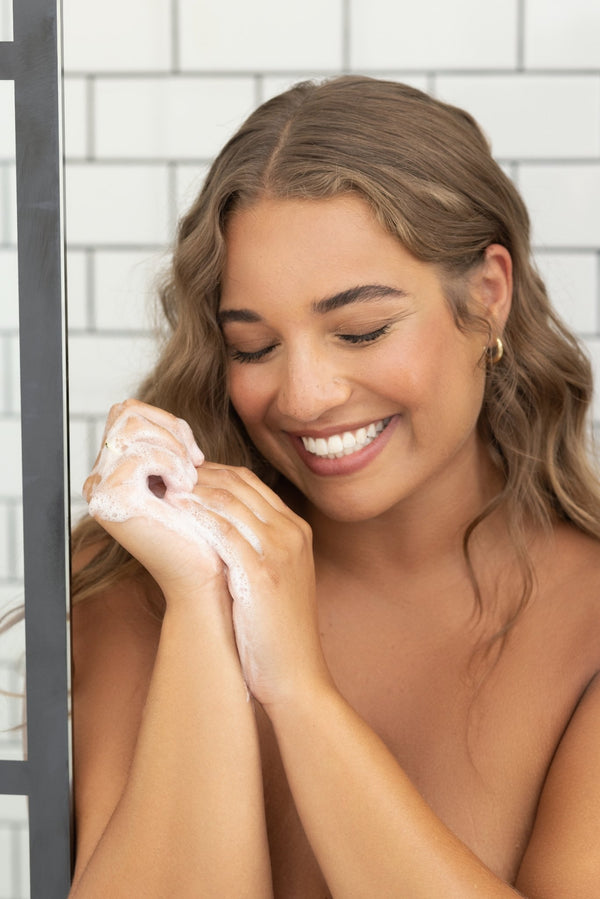 What's Your Skincare Resolution?
January 03, 2023
January is the perfect time of year to set new goals and create lasting routines that provide physical and emotional benefits. While most people focus on nutrition and training, it is also important to focus on improving your skincare routine as this can build confidence and improve your skin's overall appearance and functionality! 
We've come up with 5 skincare resolutions that we can easily follow, so let's dive in!
Resolution 1: Keep it clean
It's important to keep everything that touches your skin as clean as possible. So now is the time to focus on keeping your makeup brushes clean (sanitize and wash them weekly!), ensure that your pillow case is always clean, wipe your phone down often, and wash your face both morning and night (we recommend our Daily Essential Cleanser).
Resolution 2: Wear sunscreen 
Sunscreen is a must no matter what time of year! It's not just best to wear it when you go to the beach or when you sun bathe outside, you also need to be applying it in your daily routine. The best thing to do is invest in a facial sunscreen that you can apply after you moisturize in the morning, like our top-selling Hydraglow Tinted SPF. Or else, wear an SPF powder to mattify your makeup, like our Mattifying Mineral Powder, which has an SPF of 50.
Resolution 3: Use a serum
Serums are concentrated and targeted skincare products that absorb quickly into the skin. These potent products are results-driven, and the skin drinks up the ingredients. Many serums focus on boosting antioxidant levels in the skin, like our Triple Antioxidant C Serum, which prevents damage and aging. It is so simple to add in a daily serum if you aren't using one!
Resolution 4: Face mask weekly
Clay or charcoal masks are a great way to prevent oil, to reduce blackheads, and to prevent acne. It is suggested to use a clay mask, such as our Charcoal Mask, at least once weekly to improve the appearance of pores and to make sure that pesky pimples don't pop up. If your skin is more dry or dull, add in a hydrating mask with enzymes or hydrating ingredients to really plump up the skin and give it a nice boost of moisturization (cough, our Pumpkin Enzyme Mask).
Resolution 5: Visit your derm
Dermatologists are a wealth of knowledge when it comes to skin cancer, understanding moles, lesions, and other skin conditions that may involve a medical specialist. However, even if you don't have any skin concerns of that sort, it is an excellent idea to do a skin check annually, to ensure that you don't develop skin cancer, which is a leading cause of death in the United States. 
These quick and easy resolutions are bound to improve your skin health! If you ever have questions about achieving your skincare goals, don't hesitate to reach out to your AN Skin experts.