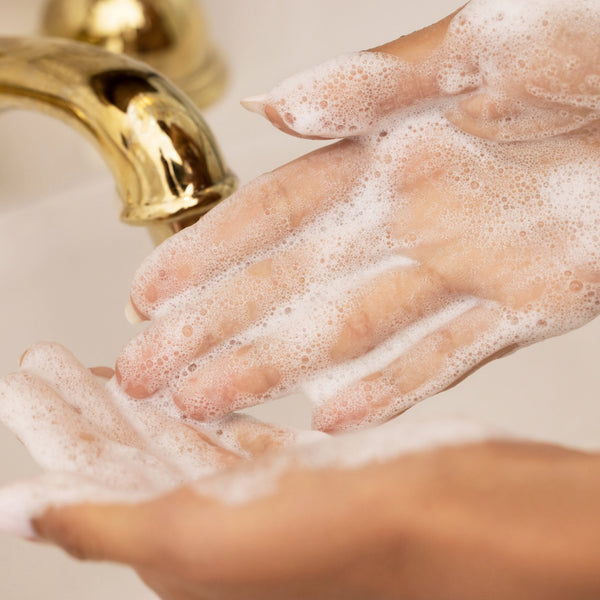 The "Double Cleanse," Is it right for you?
May 27, 2023
In the ever-evolving world of skincare, new trends are constantly emerging. The "Double Cleanse" is one that has gained a lot of popularity recently. In fact, our founder of AN Skin uses this method! However, this method may not prove worthwhile for some. It is essential to understand your skin type to determine the correct products and techniques for your perfect skincare routine. 
What is Double Cleansing?
Double cleansing is a two-step method involving a deep cleanser followed by a gentle cleanser. The rationale behind double cleansing is simple: the first step with an oil-control cleanser effectively removes oil-based impurities such as sunscreen, makeup, and sebum, while the second step with a gentle cleanser effectively removes water-based impurities like dirt and sweat, ensuring a thorough cleanse.
The benefits of double cleansing are hard to ignore. You may notice a deeper cleanse, improved skin texture, targeted skincare, and better makeup removal. If your face wash needs a boost, try tag-teaming it with two different cleansers!
Is it right for YOU? 
Double cleansing is generally well-suited for individuals with oily or combination skin, as it removes excess oil and sebum. However, if you have dry or sensitive skin, the process might strip away too much natural moisture, leading to dryness or irritation. In such cases, choosing gentle cleansers and listening to your skin's needs is crucial.
If you have oily or combination skin, give double cleansing a try! Start by incorporating this method into your nightly routine to ensure a thorough cleanse before bed.
Not sure what skin type you are? Take our Skin Quiz!
Products we recommend for double cleansing: 
Step 1: Oil Control Cleanser
Step 2: Gentle Foamy Cleanser