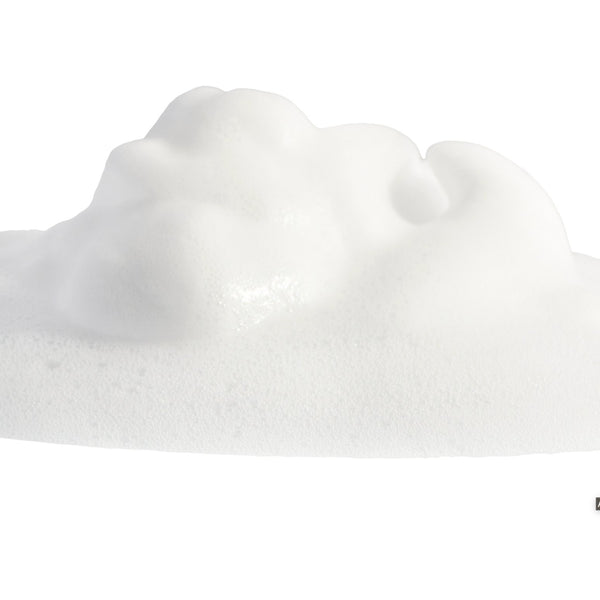 Skin School: Which Cleanser Is Best For You?
July 26, 2023
We carry 3 cleansers that are great for a variety of concerns and skin types. So let's break each cleanser down and determine which one is best for you and your needs!
DAILY ESSENTIAL CLEANSER →  THE TOP SELLER
The Daily Essential Cleanser is our top selling product, and for good reason. It not only deeply cleanses the skin, but it also hydrates and contains anti-aging properties. Oily, combination, and normal skin types can tolerate this formulation, and this cleanser can be used twice daily. The reason we don't recommend it for dry or sensitive skin - or skin that is brand new to medical grade products - is because it can be a little drying due to the exfoliating and anti-aging properties! And as you may know, drying the skin out too much can cause irritation and further sensitivity!
To recap, this cleanser is great for: Oily skin, combination skin, normal skin that can tolerate medical grade products, and focuses on anti-aging and deep cleansing 
Some key ingredients in this cleanser include: 
Clary Extract: Contains a Linalyl Acetate, an ester derived from fatty acids.This is a powerful compound that works on top of the skin to reduce inflammation, restore the skin's barrier, and soothe the skin.
Aloe: A powerful botanical containing vitamins A and C (antioxidants) which will help soothe, hydrate, and reduce inflammation.
Cucumber Extract: Delightfully hydrates, reduces puffiness, and helps reduce redness.
Hyaluronic Acid: A deeply hydrating humectant that enables the skin to hold onto water, helping to optimally hydrate the outermost layer of skin.This added hydration helps to improve skin's appearance to appear more healthy and youthful.
Allantoin: Extracted from the root of the Comfrey Plant. Allantoin is known to help stimulate the growth of new tissue.
Pro-Vitamin B5: Helping to keep the skin soft and supple, this vitamin deeply hydrates by absorbing moisture from the air and into your skin. Pro-Vitamin B5 is well known for its anti-inflammatory properties and its ability to soothe the skin.
GENTLE FOAMY CLEANSER → THE "DIP YOUR TOES IN" CLEANSER
The Gentle Foamy Cleanser is perfect if you are brand new to medical grade skincare, if you've been using over-the-counter skincare such as Cerave, and if you have sensitive, dry, or normal skin type. This cleanser gently removes dirt and debris without overly drying the skin and stripping too much oil in the skin barrier. It also comes out as a foam, which is a nice touch for those of you who love instantly foamy cleaners. 
To recap, this cleanser is great for: sensitive skin, dry skin, normal skin, anyone who wants a gentle cleanser.
Ingredients worth highlighting in this cleanser include:
Glycerin: A dynamic duo of a humectant and emollient, which retain the skin's moisture and softens skin.
Saccharide Isomerate: Provides the skin with instant and lasting hydration that can last up to 72 hours post-use.
Pro-Vitamin B5: Helping to keep the skin soft and supple, this vitamin deeply hydrates by absorbing moisture from the air and into your skin. Pro-Vitamin B5 is well known for its anti-inflammatory properties and its ability to soothe the skin
Lauric Acid: A gentle acting fatty acid that is used to soothe and calm inflamed skin and can help inhibit growth of acne-causing bacteria. .
OIL CONTROL CLEANSER → THE POWERFUL CLEANSER
The most powerful, oil-fighting cleanser we have! If you are oily, acne prone, have a hormonal teenager, or experience back or body breakouts, this one's for you. It's also great for large pores, and congestion! Dry, sensitive and compromised skin might want to steer clear of this cleanser as the Salicylic Acid in this formula can be a bit drying, but it works wonders for acne and oil! 
To recap, this cleanser is great for: oily skin, combination skin, acne-prone skin, men and teens, and focuses on attacking oil and acne
Key things to highlight about this cleanser:
Salicylic Acid: penetrates deep into pores to gently exfoliate and cleanse the skin. This helps decrease excessive sebum and oil production helping to reduce acne-causing bacteria.
Clary Sage Extract: A powerful ester that is known for reducing skin inflammation, healing the Epidermis (outermost layer of skin), and soothing skin.
Licorice Root Extract: Brightens skin complexion while soothing and reducing inflammation.
Niacinamide: This active form of Vitamin B3 helps support the skin barrier by keeping skin naturally hydrated and plump to help smooth fine lines and wrinkles. This ingredient also helps tighten pores to improve their appearance and help fight acne.
Wheat Germ Extract: This antioxidant has major healing properties that improve cellular regeneration making the skin appear more healthy and youthful!
Shop Oil Control Cleanser
WHEN TO CONSIDER USING MORE THAN ONE CLEANSER IN YOUR ROUTINE:
Let's chat about a few scenarios where it might make sense to incorporate two different cleansers, or even all 3, in your routine!
You have acne-prone skin but you are on the dryer side
If this is you, I would consider using the Gentle Foamy Cleanser daily, but adding in the oil control cleanser a few times a week - maybe 3 nights per week to start! This will help attack oil and deeply cleanse the skin without over-drying.
Y
ou want to deeply cleanse the skin and remove makeup but you get dry semi-easily
Maybe you want that SUPER clean feeling, but your skin is drier and you do better with foamy cleansers. In this case, I would suggest our Gentle Foamy Cleanser, but then also adding in our Daily Essential Cleanser a few times a week - 3 times a week at night to begin! This will help deeply cleanse the skin without over-drying!
You love foamy cleansers but have oily skin
I would suggest the Oil Control Cleanser to use almost daily, but then you can incorporate the Gentle Foamy Cleanser a few times a week as well! This cleanser is so soft and foamy, and won't strip the skin barrier.
Your skin is sensitive but you would love to dabble with a stronger cleanser
You're going to definitely want to use our Gentle Foamy Cleanser, but I would suggest adding in our Daily Essential Cleanser 1-2x a week at night once your skin feels ready to tolerate more!
You want a gentle cleanser, an anti-aging cleanser, and an acne fighting cleanser! 
You go on with your bad self, and get all three of our top selling cleansers! Use the Gentle Foamy Cleanser in the AM for a gentle wash, and then toggle between the Daily Essential Cleanser for anti-aging benefits and the Oil Control Cleanser for killing oil and bacteria! 
You have acne-prone skin but also want to focus on anti-aging
The Oil Control Cleanser is going to be great for you if you are acne-prone and have oily skin, but you will want to also add in the Daily Essential Cleanser to take advantage of the anti-aging benefits! You can toggle between the Oil Control Cleanser and the Daily Essential Cleanser throughout the week. 
As you can see, there are so many ways to mix and match cleansers! Each cleanser is a bit different, but all of them are medical grade and highly effective!
Shop AN Cleansers
So you wash your face every day… AWESOME! But are you moisturizing? If your answer is no, then we need to have a talk. Moisturizing your skin is one of the most important steps in your skincare, and here is why!
Benefits of moisturizing your face:
Hydrated skin = less wrinkles! 
That's right! Leaving moisturizer out of your skincare regimen could cause wrinkles. This is because skin that is not properly hydrated will then become dry, and dryness can cause the breakdown of collagen. So this also means that any wrinkles you already may have will appear worse than they really are, if your skin isn't as hydrated as it should be! Moisturizer plumps the skin, and fills in fine lines.
Lack of moisture can also aggravate acne and breakouts.
There are two things the skin may do if it is not properly hydrated. One, is that the skin will become dry, which then leaves the skin more prone to acne due to dry skin clogging the pores. Also, moisturizer can smooth out blemishes whereas dry skin will highlight each little imperfection much easier. Secondly, without moisturizer, the skin may overproduce oil to make up for the lack of moisture in the skin, which then triggers acne as well. Producing too much oil is a main cause of clogged pores and congestion in the skin. 
Moisturizer adds a layer of protection to your delicate facial skin.
Not only will high-quality moisturizers (like Daily Hydration) contain ingredients that soothe and protect the skin, but properly hydrating the skin also protects the skin from becoming irritated and red, or dry and flaky, especially when using active skincare ingredients such as retinol and salicylic acid.
Make-up won't look as smooth and flawless.
Hydrated, plump skin will allow make-up to go on more smoothly, and will keep it from creasing and showing fine lines in the skin. Make-up tends to seep into dry areas of the skin and even settles in fine lines, so moisturizing properly will help keep that from happening.
You risk having skin, which is never fun!
Nobody wants to have itchy, irritated skin! So lather on your moisturizer and let your skin feel hydrated and healthy!
So now that you are lathering on moisturizer while reading this…. Let's talk about my favorite moisturizer, and how to apply it! The Daily Hydration Moisturizer from AN Skin & Beauty is the softest, lightest, and most hydrating moisturizer I have ever come across. And trust me, it will quickly become your new favorite moisturizer, also! Why I love it: It is lightweight, oil-free, and consists of a fragrance-free formula, which effectively replenishes and hydrates the skin. Daily Hydration Moisturizer contains 3 ceramides which hydrate, replenish and restore the skin by mimicking the skin's own natural moisturization.
It also contains Niacinamide (Vitamin B3) which visibly improves the appearance of enlarged pores, uneven skin tone, and dullness within the skin. It is packed with antioxidants and skin-soothing ingredients (like Acai, Green Tea, and Aloe) that protect the skin's natural barrier, too! And did I mention, it is great for ALL skin types, including sensitive?! 
A little goes a long way, as all you need is one pump to cover your entire face! I personally suggest that you moisturize morning AND night, and that this is one of the last steps in your routine. So let's say you just washed your face in the AM, and you have a brightening serum you typically apply after. Well, after your serum, you will then apply moisturizer, then your daily facial sunscreen, and either go on with your day or start putting on your make-up!
At night, you will follow a similar routine, except you will cleanse, use any serums or treatment pads, and then finish with one pump of moisturizer! You'll notice that your skin feels silky smooth, looks plump and hydrated, and feels like butter (but doesn't look greasy like butter!).
Moisturizer is a MUST for everyone who wants to have healthy, radiant skin. This moisturizer is probably the one product that has changed my skin the most since I had been developing signs of premature aging. I had imbalanced oil on my face (super oily t-zone, ugh!), breakouts galore, and my skin just looked dull! I can't wait to hear how much you love adding in this moisturizer to your routine!
Shop
AN Moisturizers and Creams