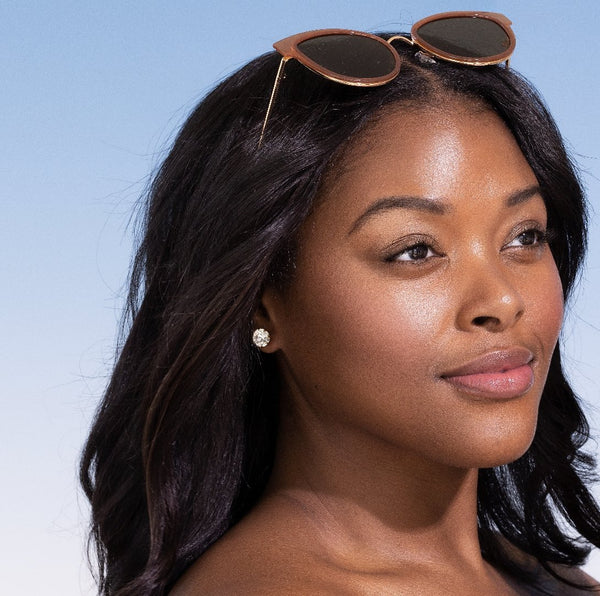 Oily Skin: Managing Shine and Breakouts
May 10, 2023
With the heat and humidity comin' in hot this summer, we are entering the dreaded oily skin season. Whether you struggle with grease and shine year-round or this is a seasonal struggle, we have your back with some tips and products to help manage skin that gets just a little TOO dewy. 
1. Wash your face frequently
This might be an obvious one but washing your face is the first line of defense against breakouts. Starting and ending your day with a clean face is essential. A high-quality cleanser prevents product buildup and clogged pores that trigger excessive oil production. However, cleansers are not always a one-size-fits-all; make sure you use the right product for your skin type. 
Not sure what cleanser is right for you? Take our Skin Quiz. 
Shop Cleansers                                              Featuring: Oil Control Cleanser
2. Use lightweight skincare/makeup 
Heavy skincare and makeup are smart to avoid if you're struggling with oily skin, especially in the summer heat. Having makeup melt off the face and deeper into pores is not a look we are striving for, and it definitely doesn't help keep the skin clear. Instead, consider using a tinted moisturizer/SPF for a lighter and more convenient application. 
Featuring: HA Collagen Boosting Cream(ultra light-weight) & Hydraglow Tinted SPF
3. Mineral SPF is your best friend 
Mineral sunscreens contain natural mineral ingredients to prevent burning, unlike traditional sunscreens, which contain synthetic chemicals. Harmful chemicals can trigger excess oil production, irritate sensitive skin, and hurt the environment. Therefore, using a mineral SPF to prevent sun damage and combat oily skin is essential.
Shop Mineral-Based SPF
4. Hydrate, Hydrate, Hydrate
Drinking plenty of water helps flush toxins out of your body and keep your skin hydrated, reducing oil production. Aim to drink at least 8 glasses of water daily, and avoid sugary drinks and alcohol, which can dehydrate your skin. Remember, hydration starts from the inside out, but you should still use a high-quality moisturizer. Moisturizing helps hydrate your skin by adding moisture back into the outer layer, which can dry out when exposed to factors such as harsh weather, air conditioning, or hot showers. Keeping your skin hydrated can help prevent flakiness, tightness, and excessive oil production.
Not sure what skin type you are? Take our Skin Quiz and find your perfect skincare routine. 
Products we love for oily skin: