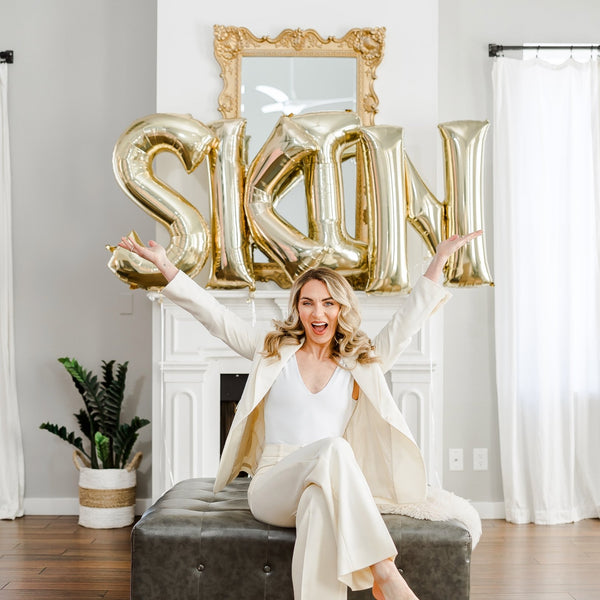 AN Birthday and Brand History
March 18, 2023
Our mission has always been simple: we want to help you love your skin. We know just how life-changing it can be to feel more confident in your skin, and we firmly believe that confidence is achieved through self-love. That's why we promised to help as many people as possible love their skin. We're so happy that you're here, and we are truly honored to play a part in helping you achieve the complexion of your dreams.
We have come such a long way in our journey of creating medical-grade skincare that fits each individual's needs. We are so proud and would love to take a minute and look at what we have accomplished so far. 
We launched in April 2020, and within the first year of operations, AN Skin extended its product range from three to nine products. This was our first small but mighty step in diversifying our product range. We have always focused on improving and expanding our skincare to drive home our mission of self-love for everybody.
In October 2021, AN Skin traveled beyond skin care products by launching its Lippies line, including lip glosses and lipsticks. So not only do we want to create products that reveal truly radiant skin, but why not add a pop of color as well?!
In December 2021, AN Skin launched its loyalty program, which rewards devoted customers for their repeat purchases and referrals. We want to build a strong, confident, and healthy community while showing you that WE LOVE YOU TOO!
On April 23rd, 2022, AN Skin opened its first storefront and moved into its first warehouse. This was a significant milestone for our team as we expanded operations and offered a more personalized experience to our customers. We are so grateful for this upgrade, as it has allowed us to connect with our community and continue to provide more products for our diverse customers. 
In April 2022, AN Skin created and launched its Body Collection, which includes exfoliants, lotions, and other body care products. This much-needed addition to our collection had all of us excited! We are committed to providing products that make you proud to be healthy and radiant everywhere!
As you can see, we have made significant progress! Our mission is unwavering, and we are so thankful for our loyal customers and their support. We are committed to continuous improvement and innovation for the sake of the self-love and confidence we all strive for! When you become a part of our community, you become a part of our promise to help you better understand your skin type and which products will help you achieve your healthiest, most radiant skin!
From our hearts to yours, THANK YOU for joining this wonderful community :)